Blairgowrie Cookshop
Premier Cookware, Bakeware, Cake Decorating and Kitchen Accessories
http://www.blairgowriecookshop.co.uk/
Tel: 01250 875140
Updated: 21:06 Thursday 2 July - information changing regularly at the moment so do check with the business direct.
This is a free listing made possible by groups and businesses who pay for their listing.
Address:
27 High Street, Blairgowrie, PH10 6DA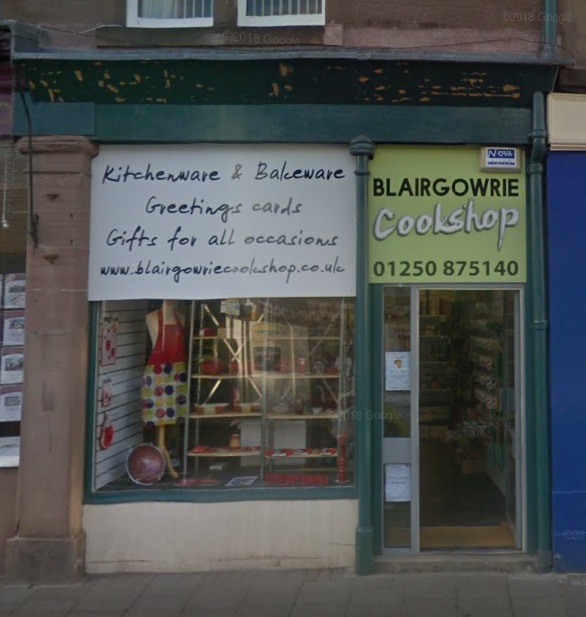 Owner/Manager:

Frank Benzies

Opening Times: Opening date to be advised
Mon - Sat, 9am - 5pm
All our work experience comes from the retail sector, including cookware. Blairgowrie Cookshop, opened in October 2007, is our first venture into our own business. Our aim is to supply high quality cookware at affordable prices. Our shop in the heart of Blairgowrie, offers a warm welcome where you can view our products on display and ask any questions you may have. You can be assured of a friendly and professional service at all times.
Blairgowrie Cookshop
Cost: $
Duration: weeks
Time: -
[Form: booking_form_courses] Liquid error